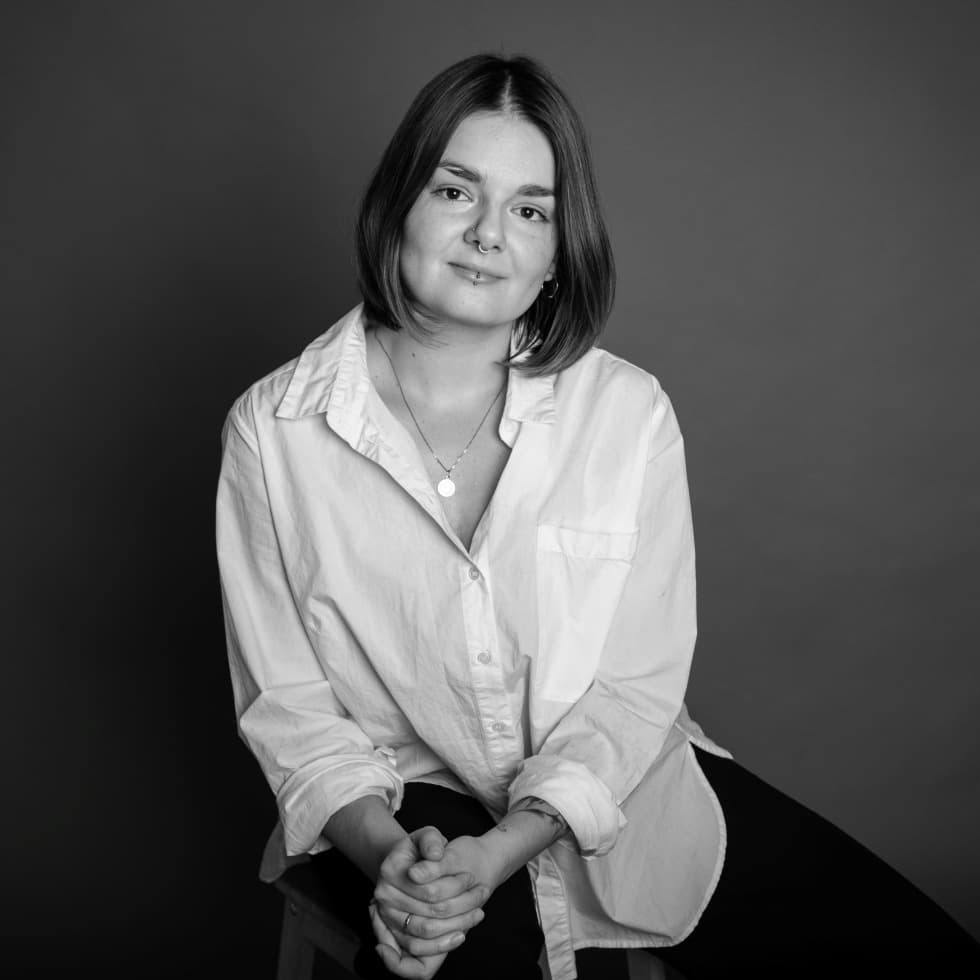 Barbora was very professional, caring and understanding but most importantly accepting. She created a safe space for me which led to a deeper experience and helped in being grounded in my body enhancing my relationship with myself, with intimacy and self-acceptance. I was grateful for this experience and for Barbora's accepting and open attitude.
The massage from Bára was a wonderful experience for me - her touches are caring, relaxing and energizing. The massage flowed in pleasant waves, when I dived deep into myself and returned to my body again, perceiving only the present moment and the sensations in my body, which was increasingly relaxing in the growing energy. I treated myself to a three-hour massage and I can only recommend it, because thanks to enough time, the whole body was perfectly regenerated, nourished. I reached new spheres of energetic experiences.
I had a two-hour massage with Bára and I would like to thank you for pleasant grounding massage and great experience in general. I felt refreshed and full of energy after the massage which lasted to the next day.
To me tantra represents a tool by which a person can get closer to oneself, getting in touch with one's own experience and feelings. Conscious touch and work with sexual energy can contribute to the process of self-knowledge. Some will want to awaken this energy, others will want to direct it and some will want to be guided by it. According to my own experience, tantric massage is an opportunity to stop, let loose of everything that no longer serves you and accept yourself through a body experience. It´s about being in the present moment and freeing yourself from the demands that the current world places on you. On a deeper level it can help release accumulated stress or restore mental balance and well-being.

For me respecting a person's boundaries and openness between the receiver and the giver is crucial. Therefore, creating a safe space is of essence. Whether the massage is gentle or vibrant, it is dependent on individual needs of each person which will be discussed prior to the massage. My massages are intuitive, caring and genuine. I like to be guided by the process of the massage and by the mutual dynamics. Because each person's experience is unique, I will welcome whatever the body expresses. I massaged women, men and non-binary people on the whole spectrum of sexual orientation.
About me
I love trees, the sun and the sky full of stars. I practice yoga and I like to run. I am interested in topics related to western philosophy and Ayurveda. I believe that in order to live a fulfilled life you also need to accept your shadow, flaws and mistakes. Inability to accept it cost me energy and time and disconnection from myself. I hope your tantric massage brings you self-acceptance, along with anything else you are currently in search for.
Trainings
Tantric massage course for professional practice – Klára Kloudová

Self-experience group – IVGT Prague (led by Markéta Chlupová and Viktor Polák)

Bc. – Philosophy and Psychology, FHS UK
I offer these services
Tantra massage for men

Tantra massage for women
Reservation
We offer gift voucher for all our services.