BDSM tantra experience for your partner with you
Let yourself be guided to give your partner an exciting and breathtaking conscious BDSM experience with a professional. Discover the beauty and secrets of playful dominance and exciting surrender which your partner will never forget.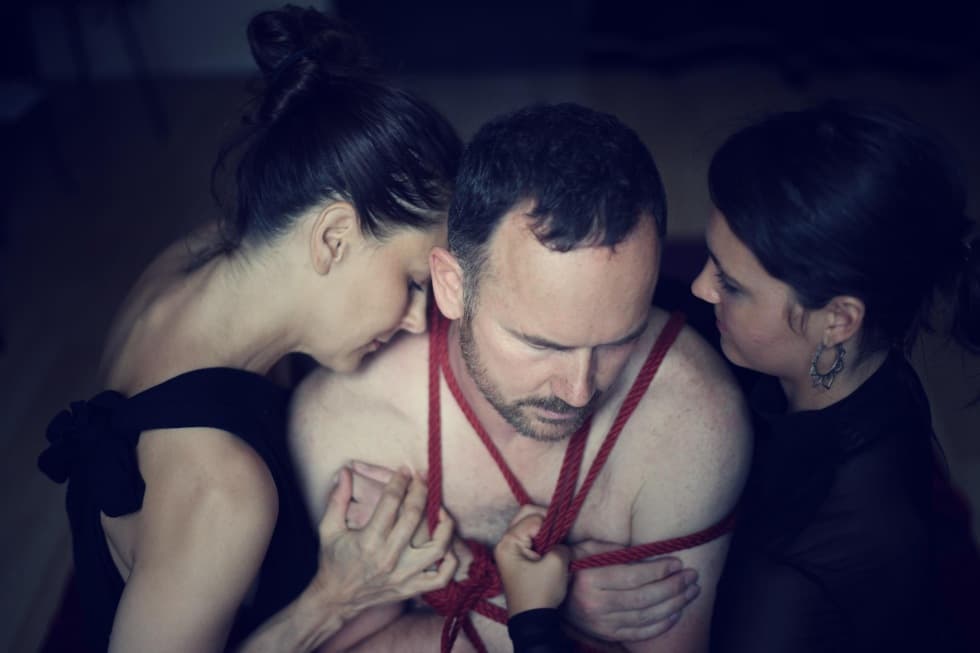 What awaits you and your partner
In the opening talk you share your needs, your wishes and your intentions and agree on what the session will contain. Your masseur will introduce you to the basic principles of conscious BDSM, explain basic rules and show you some techniques and tools. Especially important is to agree on boundaries and safety issues. You will talk about your roles as giving and receiving partner and how you and the professional will collaborate.
The session can focus on learning, pleasure, self-experience or therapeutical topics. The actual BDSM tantra encounter lasts approximately 60 minutes. In the end, together with the masseur, you reflect on your experiences both on a psychological and physical level. How does your body react? What brings you pleasure and enlargement, and what is more closing you? Etc.
Elements of a Guidance to shared BDSM tantra experience
Working with tools like whips, sticks, spankings, floggers etc.
Restraining senses through blindfolding etc.
Bondage and special shibari techniques
Dominance and submission
Breathing and orgasm control
Exploring pain
Verbal domination
Therapeutic work
What this shared BDSM tantra experience brings to you and your partner
Conscious or Tantra BDSM uses more subtle ways than other BDSM approaches. It is not about violence, humiliation or pain but about awakening and distributing energy and pleasure in the body. BDSM tantra leads you to connect with each other in a very intimate way and to discover astonishing internal resources. More info about the benefits of BDSM tantra for men or women...
The special benefits of a BDSM experience for couples consist in the passion of experimenting together, getting to know new sides of you both and discovering the mysterious corners of sexuality. It's exciting to open yourself to your own and your partners fantasies and sexual imaginations. You both will learn much about boundaries, respect, dominance and submission. It can be a groundbreaking experience to deeply surrender to each other, going to absolute trust and responsibility respectively. The safe guidance of a professional provides a unique opportunity to learn the basic rules and step into this exciting world which you can than discover step by step in your private sexual playground.
Additionally, you can also use BDSM Tantra for therapeutic purposes helping to deal with topics such as violence, inability to express your needs or say no, boundaries, roles, fears, trust, etc.
We recommend you to enjoy our massages as a amazing experience, to which you can add anything from this offer: wellness - infrared sauna, jacuzzi (1 hr for 1 000 Czk/ 40 Eur), delicious food (for two peple for 500 Czk/ 20 Eur), wine / champagne (for 400 Czk/ 16 Eur). We are open to any other your ideas and mutual agreement.