BDSM tantra for women
Come and try something new! Experience more excitement and surrender through the unknown.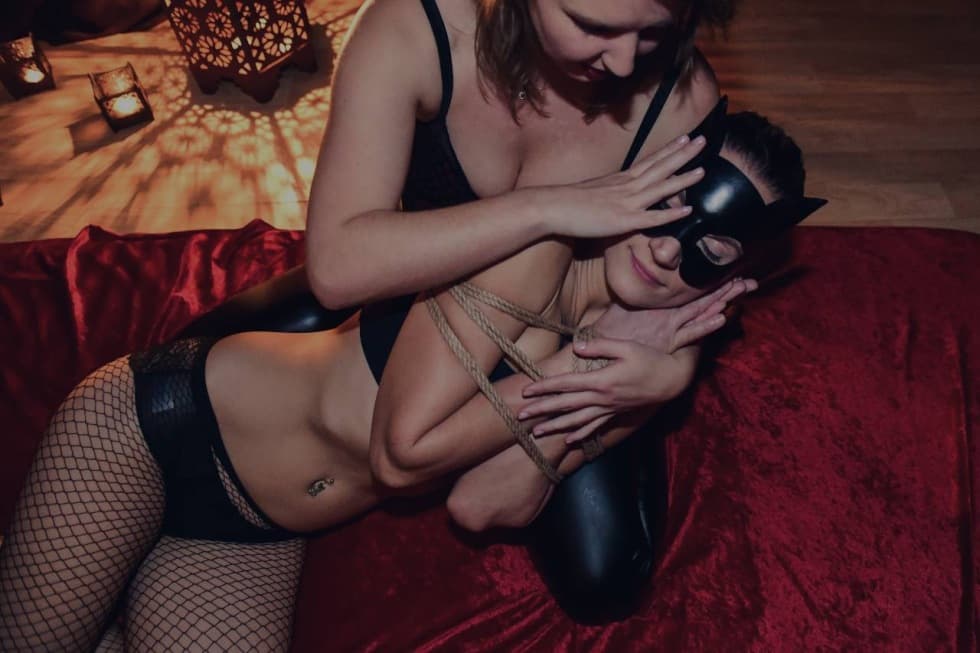 How does the BDSM tantra massage work?
For beginners it is a good option to integrate certain BDSM elements within a normal tantric massage. For example you can be tied up during the opening ritual or experience a touch of whip on your skin.
We also offer you pure BDSM tantra sessions of 60 minutes where you fully can experience its effects in depth. According to your intention we will focus more on pleasure, on raising and directing energy or on exploring pain or emotions like fear, shame, anger or submission. With therapeutic intention you can work on difficult or traumatic experiences of the past in a safe setting.
In the opening talk you will agree on the intention, the elements and the rules of the session, and also on your boundaries. And then you will be surprised ;-).
Elements of tantra BDSM sessions
Working with tools like whips, sticks, spankings, floggers etc.
Restraining senses through blindfolding etc.
Bondage and special shibari techniques
Dominance and submission
Breathing and orgasm control
Explore pain
Verbal domination
Therapeutic work
What tantric BDSM brings to your life
There exists a big variety of BDSM approaches and methods. Most of them focus on breaking through the bodily or emotional barriers by using different forms of sensorial or psychological impacts. The client reaches his delight or goal thanks to somebody outside, going into dependency.
Conscious or Tantric BDSM uses a different approach: instead of producing (physical and emotional) tensions we play with them in a more subtle way. The ultimate goal is to release them through awakening and distributing energy and pleasure in the body. In every moment you stay responsible even when surrendering deeply, enjoying the absolute care and professional leadership of your masseur.
This surrendering paradoxically strengthens confidence and trust in life and oneself through releasing the normal fear-driven controlling mechanisms. Fear turns out to be a source of excitement and energy, a trigger for action and change and not for paralyzes. Another big effect is to explore boundaries and learning to say yes and no to what you want and not want.
In this way BDSM tantra leads you to connect with yourself and find your own resources.
1 masseus
BDSM massages take a minimum of 1,5 hours.
2 masseuses
If you are interested in two or more masseuses the price is 700 CZK for half an hour of each masseuses.
Masseuses and masseurs providing this service
We offer gift voucher for all our services.