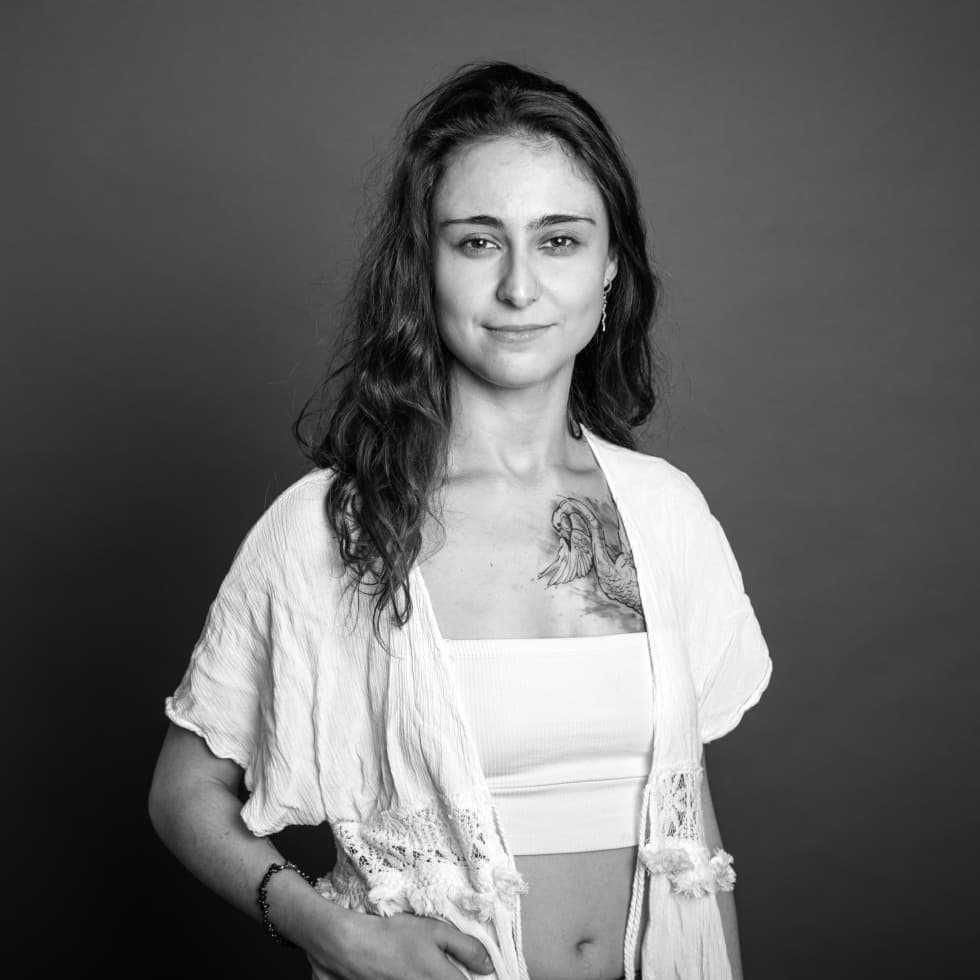 References
I had no experience with tantric massage. Ella explained in detail how it would work and also patiently answered my questions. And then I put myself in her hands. With very skilful movements, she quickly achieved that my body became more and more relaxed and my mind calmed down with it. I reconnected with the forgotten parts of my body and felt my vital energy begin to flow again. By the end of the massage I had no idea what or how she was touching me, I resisted the temptation to open my eyes and look, so it will always remain a mystery to me. And if not forever, then until the next time I see her, because I definitely want to repeat the experience with Ella again.
Yesterday I had a 120 min. tantra massage. I've been going to tantra massages for a long time, I've changed many masseuses and experienced many massages, but Ella's tantra massage was incredible. I experienced such an incredible relaxation that I have never experienced before and it was an unforgettable experience for me.
Tantra for me is above all a philosophy that has the possibility to anchor us more in the present, without unnecessary expectations and efforts. Tantra is also a way of life that leads me to greater fulfilment in my life. Accepting and developing sexual energy without guilt, fear and honouring my own boundaries helps me to change my perception of myself and others. I invite you to join me on this journey!
My massages have a system, but I also put into them what the particular person needs at the time, so I actually "tailor-made" them. I combine gentleness and firmness of touch in my massages. In my massages I become a guide. On this journey, I teach people to listen and feel themselves in the body. To work with breath, sound and my own self-expression. Therefore, my massage is for people who want to discover themselves in the body. Authentically and truthfully.
I only offer a 60-minute "taster" tantric massage to new clients who have no experience with tantric massage to get a feel for its potential. For women and regular clients, I definitely recommend extending the massage.
I got into massage about 6 years ago when I saw a whole different dimension to it, how they can heal and go deep. I started getting massages professionally in 2022.
Abouut me
I was born in Slovakia in our capital city. After losing my bitch I crossed the Pyrenees from Toulouse to the Mediterranean. I lived in the woods, in a community in central Slovakia, studying ecology and teaching. In recent years I have enjoyed living in the city, although returning to the countryside is my dream. I love good coffee, Italian risotto with saffron and white wine. I like to spend my free time in nature, by the water, calisthenics - exercising, in the sauna or writing.
Trainings
Depth Imagery Workshops led by Steve Gallegos and Mayani Romieri, 2014- 2015

Holistic Personal Development Coaching, Yehuda Tagar, 2021 - 2022, SVK

Tantramantra Salon Training, Martina Páličková, 2022

Tantra Massage Training for Future Professionals, A Touch of Rainbow, 2023
I offer thesse services
Tantric massage for women

Tantric massage for men

Transformational work for men and women

Tantra massage experience for your partner

Individual lessons
When I am available: calendar
Make an appointment::
We offer gift voucher for all our services.