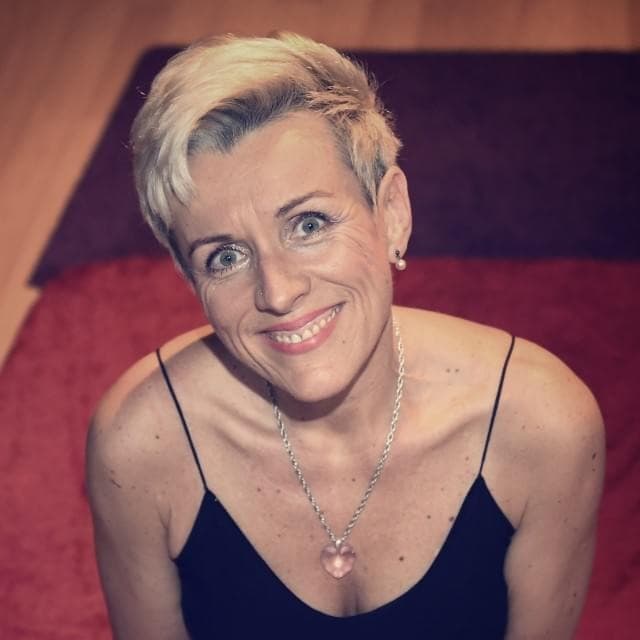 Touch and work with the body literally freed me and gave my life a new direction. I recognized all its forms on my body. A healing, saturating, joyful, impulsive, kind, vibrant, liberating touch,… Tantra for me is to see the inner beauty in every person!
Being in harmony in my body allows me to live everyday life in joy and have it in my hands. This means learning to work with the body, using touch, breathing, movement and sound. These are the greatest helpers on the path to deepen contact with yourself. I have my own dynamic female strength and at the same time I also use the subtleties and kindness - qualities which are so much needed for such work. I am fully grounded and in my center, so I can stay safe, objective, and sensitive with everything that is happening at the moment. I like to work with intention. I believe that an idea driven by the passion positively strengthens the whole process. Everything happens in a safe and loving rhythm of the bodyworker and the client.
You can come to me with these intentions:
Sessions for couples - about intimacy and sexuality
Vaginal mapping - treatment of scars
Orgasmic meditation - touch technique for couples - teaching
Orgasmic yoga - teaching oneself - pleasure
Big draw - practice working with excitement and ejaculation delay
Anal mapping - for men and women
Teaching intimate massages
Working with sexual energy and topics: shame, insensitivity to orgasm, premature ejaculation, I can't say what I want in bed, I don't know what makes me feel good, harmony between partners
Trainings
Certified Sexological Bodywork - Sexual Bodywork - Professional Training, Joseph Kramer, California, 2014, one year training, supervision, course assistance
School of holistic sensual massage, (EASE - European Academy of Somatic Education, Denisa Palečková and Richard Vojík)
Scar treatment (EASE), 2014
Vaginal mapping (EASE), 2014
Pregnancy massage
Craniosacral Therapy - Edu Spa College
RUŠ method therapist - Karel Nejedlý
Conscious BDSM - Jana Goetzová
Relaxation and sports massage - accreditation
Facial massage, head and hand massage, Thai foot massage, five-element massage, aromatherapy massage
About me
I have been massaging and working with the body since 2014. Before that, I worked on myself using the method of RUŠ Karel Nejedlý, which I control very well and help people to fix their relationships, programs and discomfort they live. I work with my body all the time to keep it healthy, full of energy and balanced. In my free time I practice yoga, I like to stay in nature. At this age, I benefit from my life experience. I love life.
Offered services
I am avaliable just on reservation.
Reservation
We offer gift voucher for all our services.