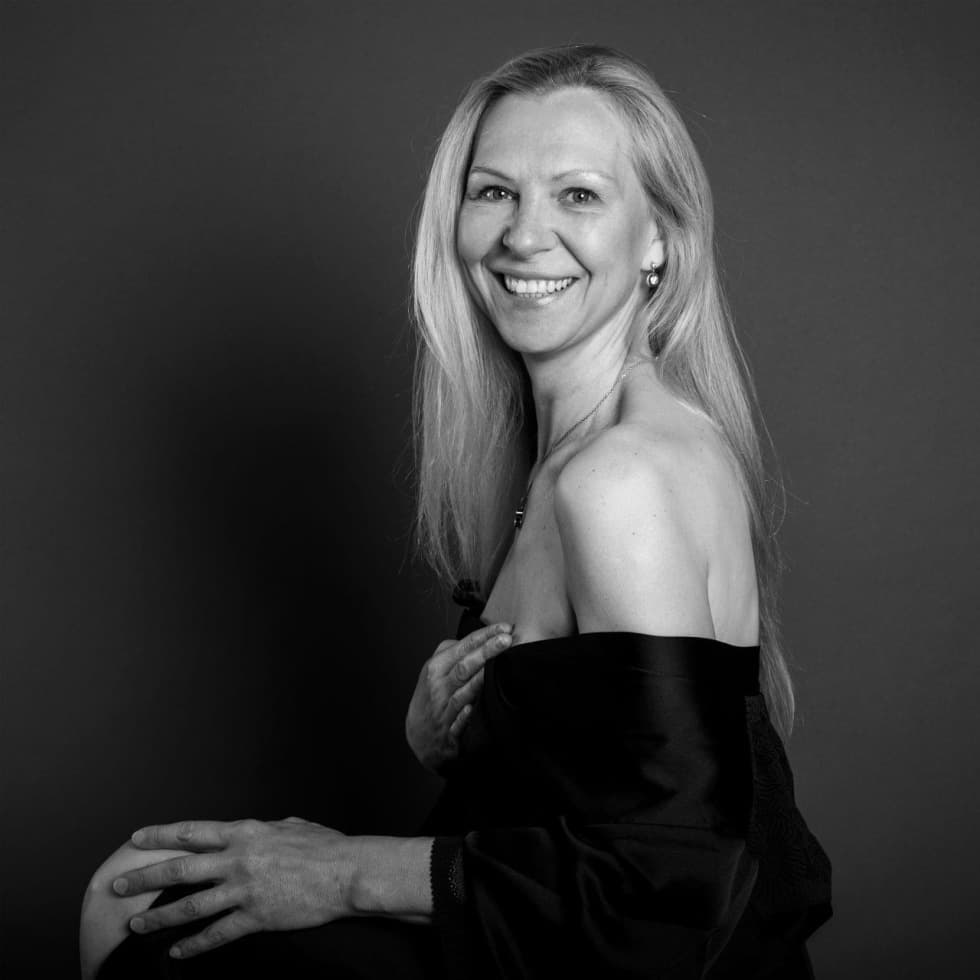 When I first went to Jana for a massage, I had vague ideas about Tantra and I didn't know exactly what to expect. But already in the introductory interview, Jana dispelled my uncertainty with her loving and warm approach. The atmosphere of the environment, the establishment of personal contact and the mutual harmony of souls, together with its sensitive and tender touches throughout the body, created a wonderful experience. Long after the massage, I felt a balanced calm and joy of life in my body and soul.
From the moment Jana greeted me at the door I felt welcomed, even appreciated.  Jana is warm, genuine, receptive.  She wanted to know what interested me about tantra, what I was looking to experience/discover.  Jana was present, engaged.  Her arms, hands, fingers were extensions of her attention and intention, focused on me.  I felt attended to.  I felt special.  I sensed her focus and concentration and it felt good.  From one tactile experience to the next I experienced sensations that were unique, unexpected and quite pleasurable.  Finally, at the end I experienced deep calmness, stillness, and especially awareness throughout my body.  I thoroughly recommend Jana for a wonderful, unique tantric experience.
Tantra is for me a spiritual and loving approach to life. It is a transformational path of self-development, self-control, perception of energies and living in the present. The realization that in every detail there is the same divine essence that connects everything into unity. Tantra is a joyous celebration of life, its waking and inquisitive perception and unconditional acceptance.
Tantric massage is a connection of hearts for me. I follow intention and intuition rather than learned techniques and procedures. The intention that we agree with the client awakens the relevant elements that guide me. I feel my inner peace and I know that everything is as it should be. Although massage is based primarily on sexuality and can be soothing, gently playful, joyful or wild, I always perceive the spiritual consciousness on which we are all connected. The client has the opportunity to experience a sense of unity and this experience is often transcendent to him.
About me
I like to work on my personal development, sing, dance, relax during long walks and enjoy meditating and philosophizing about life. The most important value of life for me is freedom and the possibility of realizing my own uniqueness. I can appreciate the beauty of life in seemingly little things.
Trainings
Tantric massages, professional and certified training

Transformation of the shadow into life force and personal freedom

Dearmouring (Mahalo)

Course of Tantra Massage for Women - Katerina Svanderlikova
I offer these services
Tantra massage for men
Tantra massage for women
Tantra massage for couples

Tantric massage experience for your partner
Reservation:
We offer gift voucher for all our services.