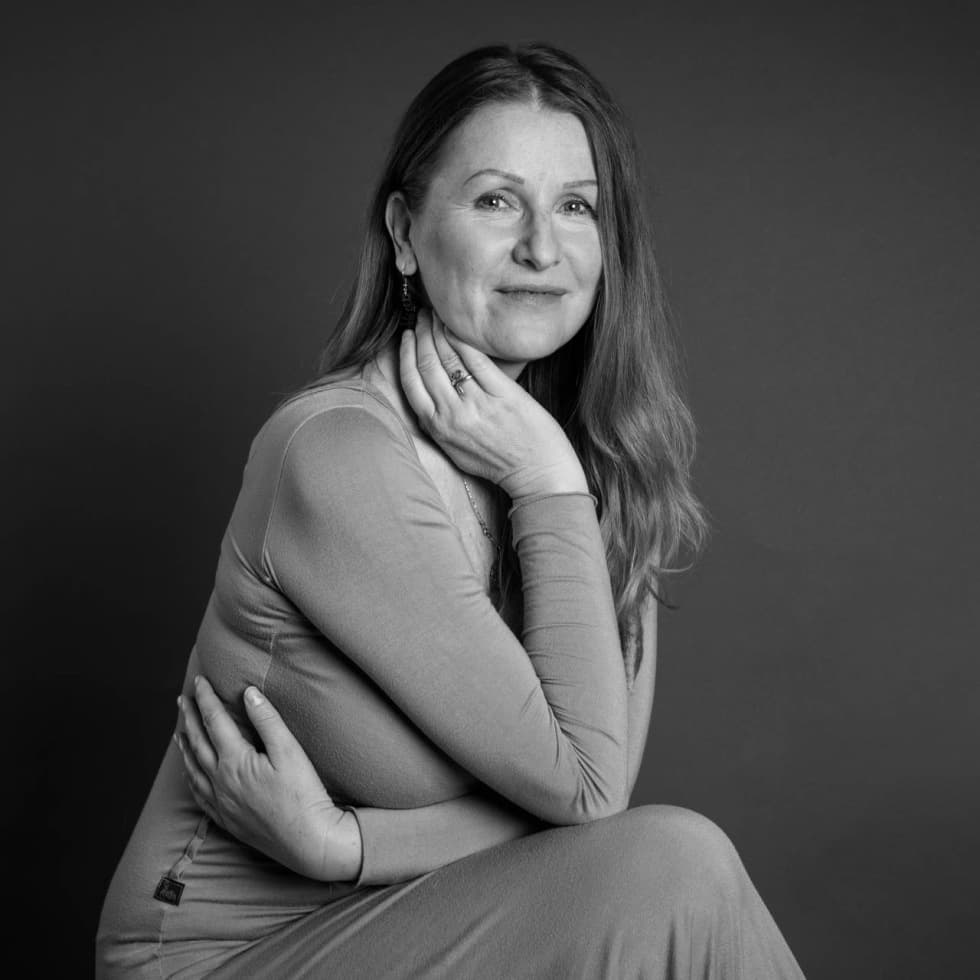 Tantric massage with Jasmine is a way for me to connect with my life force, to experience it, to know it. The first massages were mainly about releasing various physical and mental blocks, preventing the free flow of energy and acceptance. I perceived my sexuality as a raw, instinctive affair. Feeling my life energy behind these blocks was challenging and it always took me a long time. Gradually, however, I manage to connect with this energy faster, to surround to it, to enjoy it. It also becomes calmer, but also stronger. It is more about life than animal acts, sexuality becomes a natural part of life and in this context, it ceases to be taboo, it acquires a kind of sacredness. I feel more complex and, in fact, more confident in the outside world. Jasmine, thank you!
For me, tantra is a path of love and respect for the body and sexuality. Thanks to her, I know how to feel in my body like at home. I learned how to be, conscious, kind and respectful to myself. She showed me how to play with life-sexual energy, how to experience bliss and joy in my life.
During the tantric massage you will receive a conscious, kind touch. You will experience a feeling of acceptance, security and bliss. I will guide you with love and respect so that you can connect with your life-sexual energy, relax into the present moment, be consciously in your body. If necessary, we will release physical and mental blocks that may hinder its free flow and acceptance.
I guide and teach the way to reach a full-body tantric orgasm.
I have been giving massages since 2011.
Trainings
2010 - masseur in healthcare, NZZ Stanislav Flandera Prague

2011-2013 - professional Shiatsu training, Darja Shiatsu school

2013-2014 - John Hawken Bioenergy Training

2014 - Vagina mapping, Yoni and Lingam, Thirteenth Room, EASE - Denisa Paleckova and Richard Vojik, Prague

2016 - tantric body healing course Andrew Barns, Lazanky
About me
Tantric bodywork is my heart's business, I like to discover and accompany,guide, I love dance and music, I am a gentle, kind woman, but also a rebel, mother of 4 children.
I offer these services
Tantra massage for men and woman

Transformation work for men and women

Tantra massage for couples

Tantra massage experience for your partner

BDSM tantra massage experience for your partner

Individual lessons
Reservation:
We offer gift voucher for all our services.