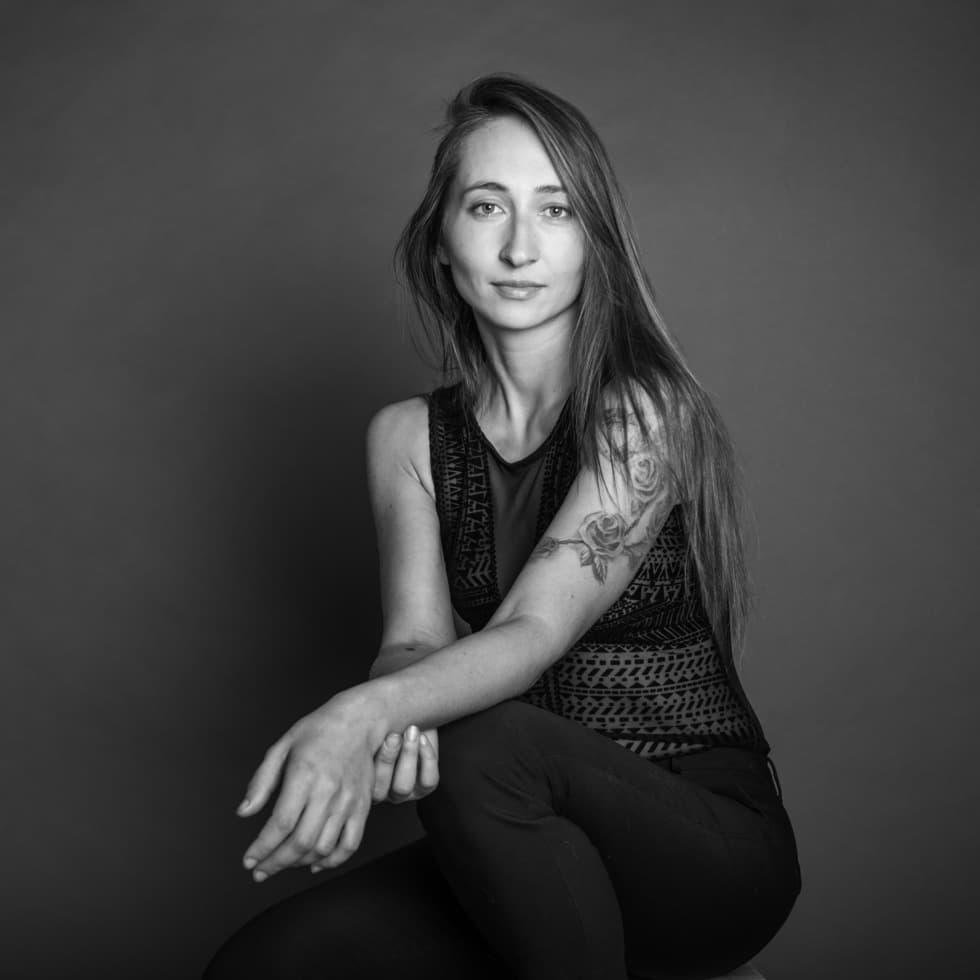 Reference
Julie is a likeable, skilled and experienced masseuse, who is above all calm. She knows how to feel and communicate with the client about their needs. She can be both gentle and forceful, induce relaxation or, on the contrary, activate a person. I recommend entrusting yourself in her hands.
I would like to thank my masseuse Julia very much. It was really great, she had magic hands and for the next 3 days, I was in another dimension. Even now I still feel relaxed and feel lighter. I definitely highly recommend it to everyone, even those who are still hesitant. It's really worth it to experience it.
The massage from Julie was really a great relaxation and release for me on a physical and mental level. The experience is not at all comparable to the "classic" massages I have had before. I would also like to mention the gentleness and sensitivity with which she moved between different parts of the body, as well as the pleasant stretching in specific areas. I can more than recommend a massage by Julie and it definitely won't be the last time I see her. Thank you and I look forward to seeing you again.
For me, tantra is a unique possibility to meet not only another person, but also myself. It is the possibility to be totally natural and authentic, to immerse into presence and depth of experience. It holds inspiration and possibilities to grow.
I love tantra massage for its possibility of contrasts. The contrast of firm and light touch, peaceful and slightly dynamic phases.
I am able to adjust the massage to the clients and his or her needs. Into my tantra session I can integrate more of less elements of Shiatsu Zen Touch technique valued for its energising, harmonizing and healing qualities. I understand certain vulnerability of the person coming to a tantric massage. Therefore, it is my honor to accept you entirely as you are.
I greatly appreciate your trust and promise to give you all my care and attention.
Trainings
Summer School Shiatsu (Bílé Karpaty, 2014, Zuna Vesan Kozánková)

Shiatsu Zen Touch I, 2018, Seymour Koblin

Shiatsu Zen Touch II, 2019, Seymour Koblin

Basic training for the Tantramantra salon (March 2023, Martina Paličková)

Extra training for the Tantramantra salon, (May 2023, Martina Paličková)

Training of Tantra Massages for Professionals (December 2023-March 2024, Lenka a Lukáš Roupcovi)
About me
I love life and I am grateful for its enormous potential. I am interested in various ways how to regain the balance and genuineness. I am happy and grateful when I have enough time for activities that I love. The are for instance walks in nature, yoga, playing musical instruments (I am a yoga instructor and little bit of a musicotherapist), dancing, gardening, massage. I prefer nature to city and I love to spend my time alone as well as with my loved ones.
I offer these services
Tantra massage for men and women
Tantra massage for couples

Tantra massage experience for your partner

BDSM tantra massage for men and women

Transformation bodywork for men and women

Individual lectures
Reservation:
ATTENTION: Online bookings are possible at least 12h before the appointment. Bookings with less time in advance, please book directly by phone or email.
We offer gift voucher for all our services.