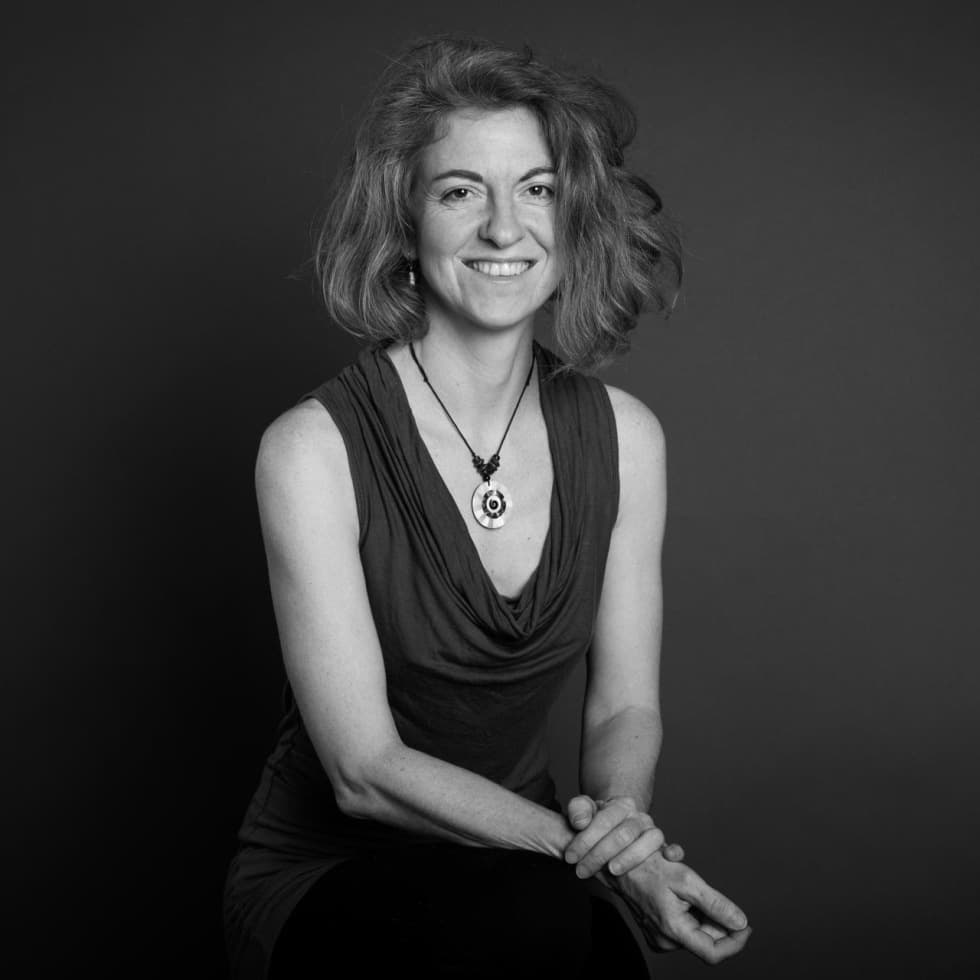 Reference
Dear Maarci, Thank you very much for yesterday's sensitive work with my body and energy. I still experience deep peace and harmony. You opened the door for me to realize how strong the energy was. Thank you and I wish you all the best.
Hello, a few days ago I experienced a vaginal mapping and a massage at Maarci's. Both procedures were completely new to me and transcended the current taboo. I really appreciate the gentle approach, patience and receptivity which was accompanied me all the time of the visit. It was a wonderful experience, and I am very grateful to undergo it with such a wonderful woman she is. Thank you.
Sexual energy is the most powerful way to experience oneself.
I increasingly perceive in my life the truth of the quote that is the motto of Core Touch II: "We learn through pain and suffering until we understand that it is possible to grow equally through love and pleasure. " Elena Tonetti-Vladimirova
I discover this quote in various forms in other trainings, because deepen the possibilities of working with the body and especially emotions, attracts me. It will cause us suffering or pleasure - depending on approach we choose.
About me
My gift is the ability to open hearts and allow for connection with one's feelings. By experiencing them, they relax in the body and connect with oneself.
Touch is my way of connecting with the human heart and it doesn't have to be a physical touch.
By experiencing and releasing them, you can better connect with your soul. I have gentle energy, touch and receptivity. I work in connection with my heart (I open to unconditional love and acceptance), conscious touch is a part of it and then everything happens as it should. Massage does not always have to be gentle, even if it is my basis… according to the intention and of the person, it can lead to transformation processes.
I am closer to working with women and helping them connect with their inner strength. Only a "strong" woman can experience as much pleasure as possible and inspire a man to open his heart.
My extra passion is counselling with couples, where I can help and inspire them to experience intimacy and love with each other.

My journey with working with the body began with family constellations, then through the practice of Tai chi until it led me to tantra massage. Followed by shamanism and connection with nature back to constellation techniques. All that remains is to say that everything is the same.
Trainings
Masseur for sports and reconditioning massages, BeFit

Massage by Joni and Lingam, Ing. Richard Vojik and Mgr. Denisa Paleckova

Vaginal mapping, Ing. Richard Vojik and Mgr. Denisa Paleckova

Holistic sensual massage school - Core Touch I, EASE, Ing. Richard Vojik and Mgr. Denisa Paleckova

Core Touch II (intensive professional training - direct work with the body and sexuality), EASE, Ing. Richard Vojik and Mgr. Denisa Paleckova

Quodoushka I (teaching spiritual sexuality), Sweet medicine SunDance - Amara Charles and Asa Kullberg

Shakti Queen - Birth of the Goddess, Amara Charles and Shyna Venice

Medical Journey - Shamanic training, John Hawken

LIP (Life Integration Process) - Constellation work, Wilfried Nelles
I offer these services
Shamanic healing - own technique

Tantric massage for women

Tantric massage for couples

Transformation work for women

One-to-one tuition

Tantra massage experience for your partner
I am avaliable just on reservation.
Reservation:
We offer gift voucher for all our services.