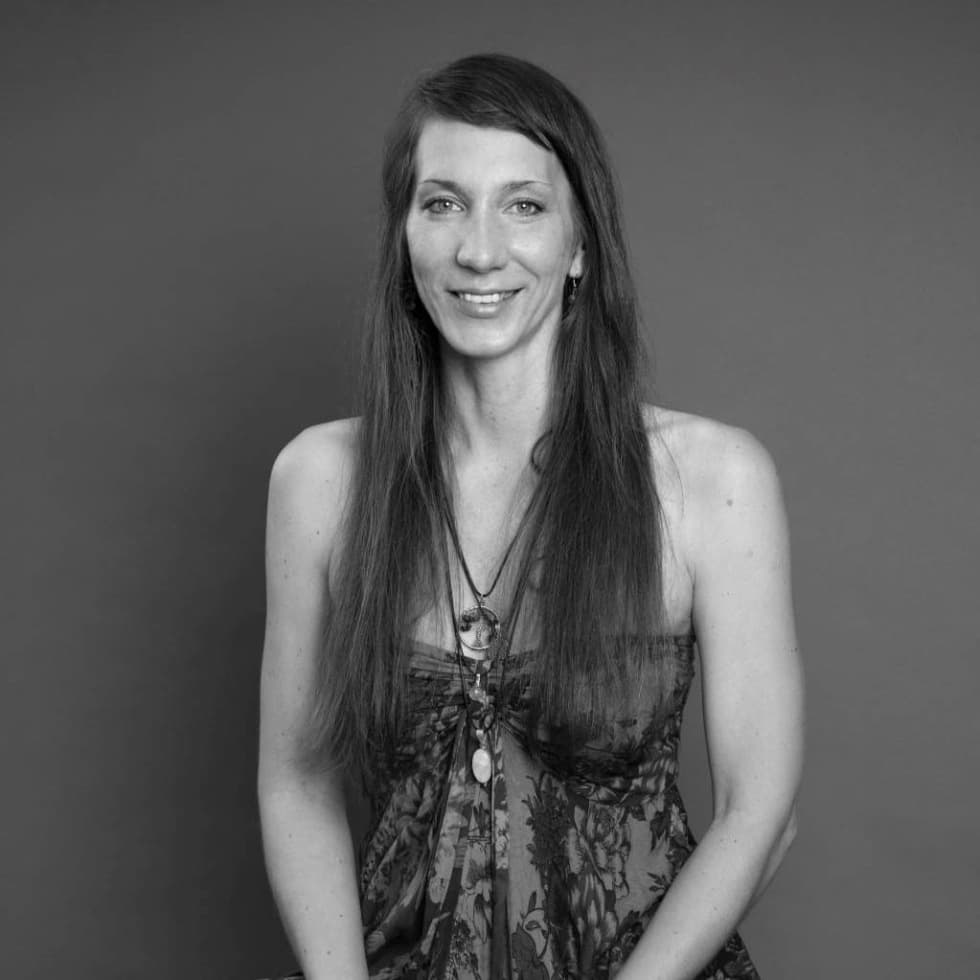 I visited Martina a few times and her therapy helped me to get connected with deep trauma. I prefer to work through my body and conscious touch therapies help me to release deep sadness, tension and anger. I experienced feeling my own energy, I got connected with inner peace and joy. Martina is empathetic and truly knows what one needs in the moment.
I have had a tantric massage at Marti's several times and I recommend everyone to give it a try. I have not experienced anything like this before. Our first meeting took place for 3 hours. I remember it well. I have always enjoyed it and left with the feeling of loving the entire word. Such an ease of being and enjoying life. At that moment, one does not understand how one can call life suffering.
Tantra is not only my profession, but also my philosophy of life. Thanks to Tantra we get deeper into the body to our feelings and emotions and thus deeper to ourselves and to what we need.
At the same time, Tantra helps us realize what we want and what we don't want, and teaches us how to better communicate with our surroundings about our needs. It shows and teaches us how to treat ourselves and wishes, goals and intentions and how to promote overall satisfaction and harmony in our own lives and in the lives of others.
Trainings
Tantra massage training in professional practice
Bioenergy Training - John Hawken
Classical "Swedish" massage course
Biodynamic massages - MUDr. Bc. Dana Hlaváčková
First psychic help - Jana Kučerová –Psychotherapy center Pod krovy
I am currently in one-year individual training of Psychosomatic Therapy - Robert Trebicki
Hawaiian Lomi Lomi Massage Course
Classical Thai massage course - David Kopecký
Mystery 1 - dare to go beyond – Petr Málek
The Art of Conscious Being, Quantum Tantra - Tomáš Michal
Tantra courses at the Tantra Institute Prague for beginners and advanced - Petr Manguri - regular courses
Tantric practice - Mr. and Mrs. Komeda
Reiki I. - Initiation into Energy Reiki - Alena Šimáková
A course of conscious Tantric BDSM - Phase A and Phase B - Canabelle
Conscious King and Shadow Tantra Practitioner Training

Seichem initiation level - skolamysterii.cz

Theta healing - thetadivine.cz
About me
I have devoted myself to overall self-development for about 15 years, when I became more interested in psychology and things "between heaven and earth", directly tantra I do since 2013, professionally since January 2016. I am also the founder of Na Kozině in Mladá Boleslav and provide individual consultations mainly in Prague, but also by agreement in Mladá Boleslav. I am fascinated by the human body, which can enjoy a fully present moment - All inclusive. That is, if the mind does not override it. I devote myself not only to tantra massage, but also to bioenergetic massage, together with work with individual bioenergetic character traits, which can be modified by body work. I try to connect everything with the psyche and my knowledge of psychosomatic therapy, in which I am being trained currently.
I am also interested in psychology and its use in daily life, in effective communication and also in the fundamental physiological differences between man and woman and their differing views mainly in relationships. I charge my energy primarily in nature, by the sea, in the mountains, in the woods or walking in the park. I like to get to know other countries and other cultures, I spent almost 4 years in New Zealand and I love music, dance and all spontaneous activities that bring me joy.
I offer these services:
Tantra massage for men and women
Transformation work for men and women
BDSM tantra for men and women
Tantra massage for couples
Tantra massage experience for your partner
BDSM tantra massage experience for your partner
Individual lessons
Reservation:
We offer gift voucher for all our services.