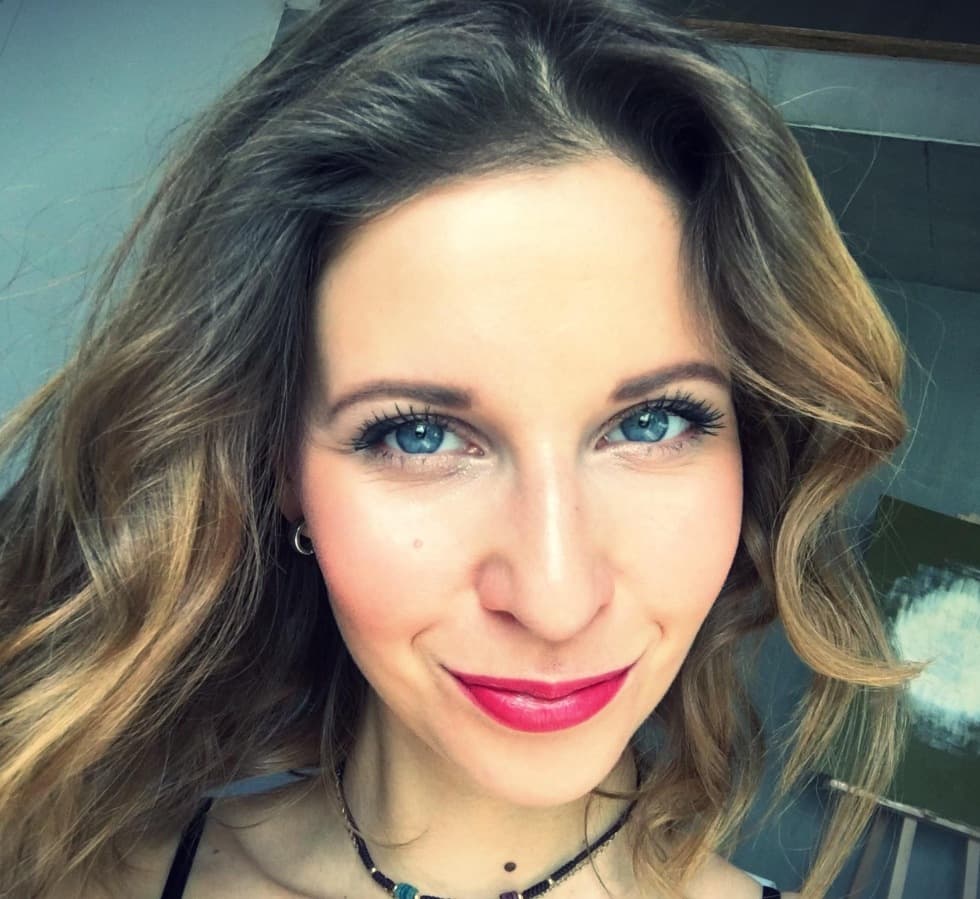 Nikola is amazing with her approach which is completely professional. What is said is what is said. When anything is communicated and both parties act accordingly, communication with Nikola is perfect. Whether it's mentoring or tantric massages, it's the same for both. During tantra, her amazing personality, sexy curves prove that even though a guy would like to feel every fold of her body, in combination with relaxation and concentration according to her instructions, our body can do miracles. I was surprised several times and I could 100% recommend it to everyone.
I have already experienced several dozen different tantric massages and rituals all over the world, but I have never experienced anything like what the ritual with the wonderful Miss Nikola offered me. First, a nice welcome at the door, then a very sensitive and pleasant conversation and sharing of our ideas, followed by an incredibly strong and intense experience that I will never forget. I can't wait for more sessions together and wonderful time together with this goddess. I highly recommend it to everyone who wants to experience true tantra in depth and see what it can do with us
For me, Tantra is a philosophy of life that pervades everyday life. She taught me to perceive the depths of my femininity, to love myself as I am. She helped me understand men and changed the quality of my relationships. She opened me to the deep concept of love and taught me how to receive it and how to give it unconditionally. Tantra has been the most valuable tool for me so far, constantly teaching me to respect the differences between the female and male polarities, deepening my own sensuality and sensuality. Thanks to her, I can lovingly relax or deepen the possibilities of my consciousness beyond the limits of ordinary understanding.
Tantric massage is a beautiful ritual in which I create a safe and loving space full of trust and respect. What I offer is a journey into your own body, detachment from everyday worries and a journey to deep relaxation. In the same way, you will find deeper transformational work with intention from me.
It depends on you how far you allow yourself to go in the depth of your own experience. You can come to relax and gently relax into a sensual and conscious touch full of love, or we can go through the three keys together and I will gradually teach you how to use your own breath, voice and movement to expand your consciousness, for orgasmic experiences and active acceptance.
Tell me what is missing in your life and I can guide you on the path of finding your own inner treasures and breaking down the boundaries in your own mind. I have been studying tantra since 2012. I have been practicing tantric massages since 2018. I am a guide for others on their journey to self-discovery, change and their dreams. I love dance, meditation, art and conscious living.
Trainings
Tantra and professional tantric massage combining elements of Tao, Hinduism and Buddhism (Daniela Lukešová and Michal Zemek, Tantra Center Pilsen)

Energy cleansing massage (Daniela Lukešová, TCP)

Life training focusing on the integration of internal changes in everyday life, self-analysis and self-reflection (Nikola Urbanová)
I offer these services
Tantra massage for men and women

Tantra massage for couples

Tantra massage experience for your partner

Transformation work for men and women
Reservation:
We offer gift voucher for all our services.