Rent our space
We wish you a wonderful experience!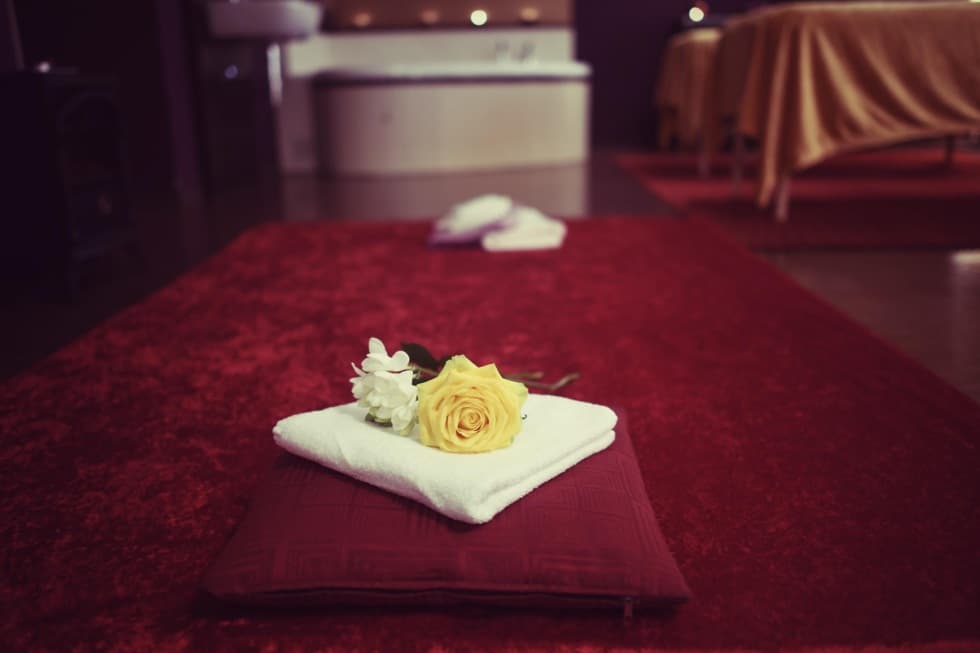 Harmony Spa has a real charm!
Our place breathes beauty, a warm atmosphere and safety. We are situated near the center of Prague with excellent accessibility and parking. In addition, the proximity of Vyšehrad and the Vltava River add a special spirit.
You can rent our whole Spa for your personal use as facility for exclusive parties or group events. And also if you give massages yourself and look where to do it, feel free to approach us!
We have two rooms equipped for (tantric) massage: the bigger one (40 m2) includes two foldable massage beds, two leather deck chairs and one large massage futon. Additionally you'll find our big Whirlpool and our infrared sauna in this room. It's possible to rearrange the furniture and add stools and mattraces. The smaller one (20 m2) has a cozy atmosphere with one large massage futon. Hidden behind curtains you here will find our installations and tools for BDSM. In every room a heater for hot towels, gloves, towels, candles, feathers and other massage tools, and a CD music player etc. are provided. The rental also includes the use of massage oil, sheetings, towels and washing.
A spacious shower, an entrance hall with garderobe, a room for the staff and a toilet complement our Harmony Spa.
We wish you a wonderful experience!
Whole studio
(small massage room, big massage room, background)
The rental price of jacuzzi is a one-time fee +600 Czk (30 Eur) to the rental price of the room.
We offer gift voucher for all our services.