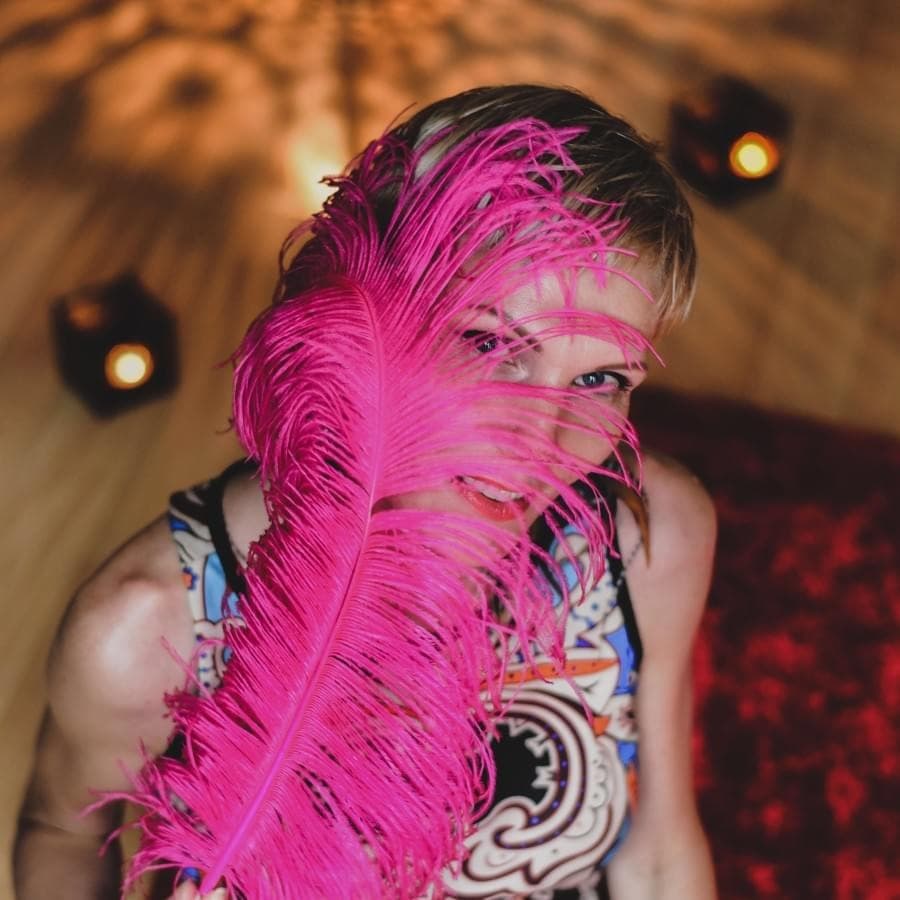 I invite you to consciously explore your unique body and its energy.
Tantra massage awakens awareness, strengthens integrity and vitality. It leads to the acceptance of the body and one's own pleasure.

It is an opportunity to stop, slow down and enjoy the journey by touch, to know yourself intimately, with everything that appears. I create a space where you can
feel safe, in unconditional acceptance and care.

Come and tune in to the waves of your body, surrender yourself to the gift of self-love in the form of a tantric massage experience.
There is a space where we can talk about our sexuality openly. The goal of tantra is to be in harmony with oneself, it is a coming back to your nature.

Tantra massage harmonizes, heals, transforms. It offers inspiration for partnership. It strengthens the essence of life, it adds self-confidence
and it expands self-knowledge - that is the basis of strength. I take into account your pace, I bring the feminine essence - my touches
will help appreciate your body and so you may learn something new about it.
Trainings
Body Work in Psychotherapy, Dance and Movement Therapy, Roger Psychotherapy (2003/05, Charles University, www.ff.cuni.cz/FF-7730.html)

Retraining course for sports and regeneration massages, Reflexology, Lifting and facial massage, Breuss method, Indian head massage (2007, Dexter Academy, www.masaze-kurzy.cz)

The Art of touch, Tantric Ritual Massage, Joni and Lingam, Breathwork (2007, www.tantrworld.cz)
One month meditation stay at Osho Center in Pune, India; Primal Rebirth Therapy (2008, www.osho.com)
Elements Academy for Yoga & Ayurveda - Ayurvedic massage retraining course (2008, Pune, India, SHIKHA AYURVEDIC CLINIC)
The Shamanic cycle Way to the Wholeness of the Soul (2011, https://erinti.blog.cz)
Personal dedication to Reiki I., II. (2011, www.kouzelnysvetenergie.cz)
Ritual of 5 elements (2012, www.ritual-peti-elementu.cz)
Causal Medicine I., Cranio-Sacral Therapy (2012, Dott. Giovanni Conchin, www.color-life.cz)
INTEGRATED ENERGY THERAPY COURSE (IET®), 2016 (https://www.learniet.com)
Biodynamic Massage Course (2016, www.pvsps.cz)
Pranic Healing (2017, www.pranic-healing.cz)
About me
Interest in health, relationships, sexuality and spirituality has been driving me for several years. I also enjoy dancing, yoga, nature, chocolate, traveling. I look forward to you!
Offered services
Tantra massage for women and man
Transformation bodywork for women and man
Reservation:
We offer gift voucher for all our services.