Relax and experience an unprecedented pleasure. Tantra massage connects you with your life energy and a source of strength that you can consciously use to achieve your goals in life, in work and in love.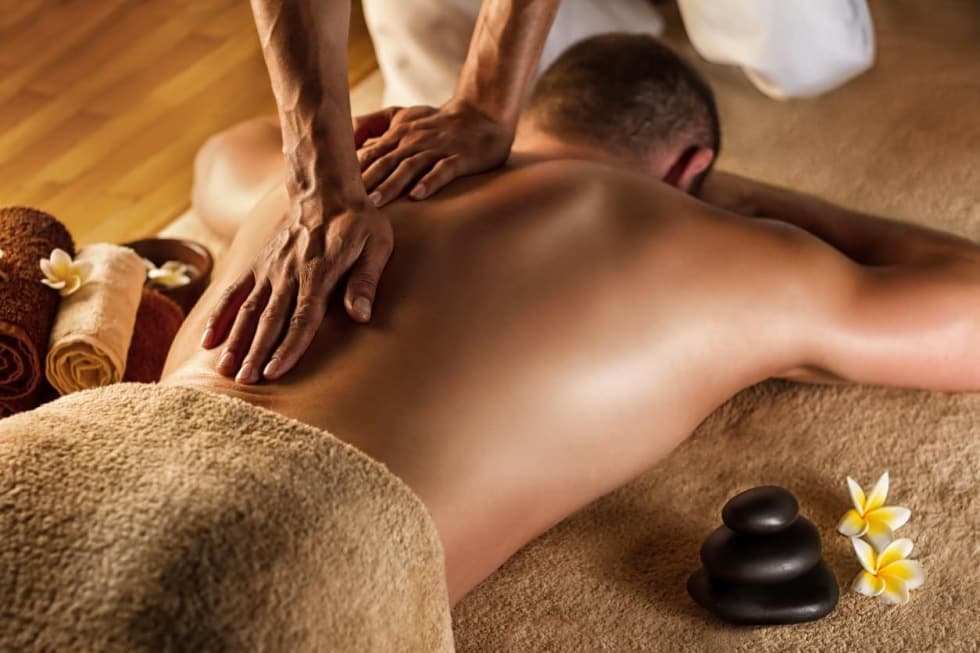 What is a tantric massage?
Tantric massage is a wonderful experience for the body as well as it is beneficial for mind and spirit.
Techniques of massage are based on Tantric and Taoist philosophy and you can experience unique moments of softness, peace, depth and intensity through conscious touch and individual approach of the therapist. A full body massage will allow you to enter a new level of experience that you did not even imagine before. Acceptance and relaxation is to be felt, without any social conditioning.
Treat yourself with time of nourishment and relaxation and get connected with your body and sexuality.
In the opening talk you share your needs, your wishes or your intention for the massage. You agree on boundaries and on what the massage will contain.
The massage begins with a ritual to open the special tantric space and create resonance between you both (and with spirit). Then it is time to connect with your body, turn off the mind and let go of everything what you don't need right now. Every part of your body will be touched soft and sensual, firmly and dynamic, with hot towels, deep muscle massage etc.
You are now prepared for the main part of the massage: a full-body warm oil massage with dynamic, sensual and erotic elements, according to what your masseur feels is best serving your wishes and intention. Relaxing your muscles and deblocking your inner channels, it opens you to energy flow between sex and heart. You will surrender through anal and prostate massage or deep pelvic opening.
Finally you will be wonderfully touched and juicy massaged on your whole intimate area including lingam (penis). You feel how your excitement and pleasure rises and spreads to your whole body. Sexual energy is flooding each cell of your body, you feel expanded beyond your physical body. Orgasm may come (or not), but with totally different quality. There is no goal to reach …
The massage ends with a deep relaxation and closing ritual.
What can the massage contains ...
Introductory ritual

Relaxing hot towels massage

Sensual touching with furs, feathers and other sensory tools

Relaxing head and face massage

Massage of main muscles of neck, back, buttocks, limbs

Deep tissue massage of pelvis, groin, perineum

Massage of intimate parts of lingam and scrotum

Taostic erotic massage elements

Flowing Kashmiri contact massage
Your massage may also include BDSM tantra elements, more here.
If you want to experience exceptional deep surrendering a wonderful way is to enjoy a "more than two hands" massage with two or more masseurs.
If you want to stay longer in the wonderful athmosphere of our tantric space, add a relaxing bath - more here.
We are open to your special wishes ...
How can you benefit from massage?
People often come with an interest in relaxation. There is often surprise felt after the first experience from the discovery of a complete new level of experience. Each massage is different and can be ecstatic, gentle and very dynamic also.
Tantra massage will allow you to deeply relax your muscles and mind.
It helps with stress related issues in the long term, feeling overwhelmed and being disconnected from the body. It cares for the body, helps with erectile issues, prostate, premature ejaculation or painful intercourse. Thanks to conscious touch, hormonal processes in the body are harmonized, which helps with depression and anxiety.
Massage can also have a therapeutic effect on problems with intimacy or self-acceptance. Tantric practice leads to healthy self-love, self-confidence and authenticity in all areas of life.
Boundaries in tantra massage
We work with excitement and sexuality, which we mostly know from romantic relationships during Tantra massage. Tantric practice, however, is all about working with your own body, where you can express yourself authentically and without fear of judgment.
We cultivate and deepen energy in the body which is often blocked or erratic. Respecting boundaries, communication and honesty is extremely important.
During the massage, you remain fully in the role of reciver without any erotic interaction with the therapist.
Masseurs providing Gay Tantra Massage
Four-hand tantra massage (2 masseurs)
If you are interested in two or more masseurs the price is 600 CZK/ 30 Eur for half an hour for each masseur.
Tantra massage for couples - 2 masseurs
Tantra massage experience for your partner with you - 1 masseur