Tantra massage experience for your partner with you
Let your hands flow on your partner's body, supported in this unforgettable dance by our masseur or masseuse. A unique concert in four beat, which delicate melodies and rhythms you can transfer to your private intimate space.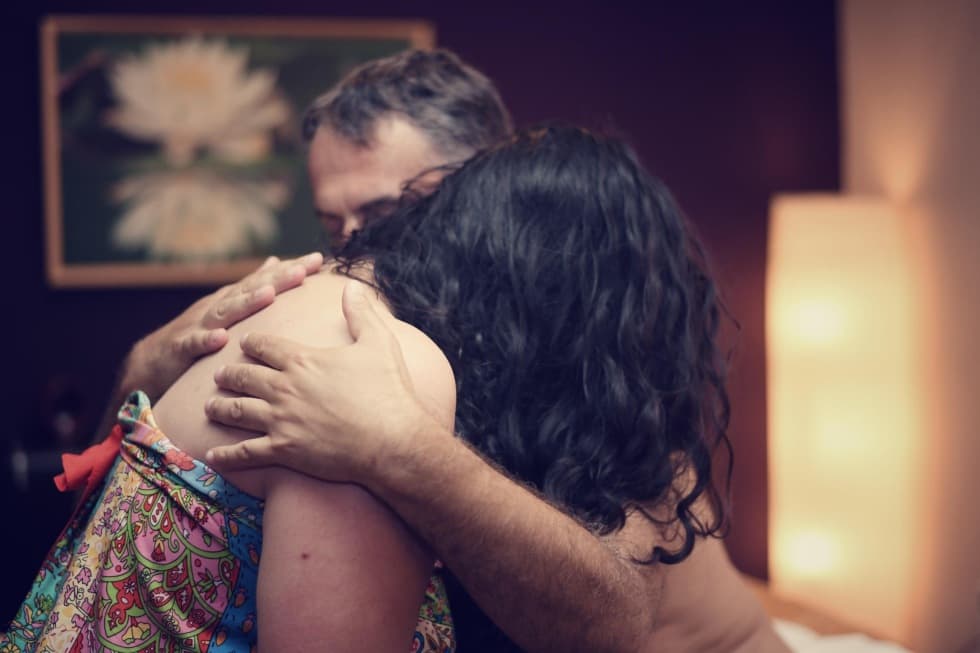 What awaits you and your partner
In the opening talk you share your needs, your wishes and your intentions for the massage and agree on what the massage will contain. Your masseur will explain the basic tantric principles of the massage and how the massage will take place. You will discuss how much and in which way you want to be involved.
The massage then proceeds very much like a classic massage for a man or a woman. In course of the massage the masseur will show you touches, strokes and techniques which you can try out by stepping in. Let yourself be guided to become confident in touching, broaden your erotic repertoire or simply enjoy the moment.
At the end of the massage you will have some time alone with your partner to enjoy this intimate moment. After a while, your masseur will invite you to share about the common experience and will answer your questions.
We recommend to enjoy this unique experience as a common partner ritual together with whirlpool bath and quality refreshments.
What the massage contains ...
Introductory ritual
Relaxing hot towels massage
Sensual touching with furs, feathers and other sensory tools
Relaxing head and face massage
Massage of main muscles of neck, back, buttocks, limbs
Deep tissue massage of pelvis, groin, perineum
Breast pampering
Anal massage
Massage of intimate parts including Yoni and lingam (vagina and penis)
Bathtub with whirlpool
Refreshments
What this shared tantra massage experience brings to your lives
Being massaged with four hands is an extraordinary experience in which the mind loses control of what is happening and the body can relax and surrender deeply. Additionally, in this special setting you stay connected to your loved one, sharing this unique ritual of pleasure and love. Also, under the guidance of a professional, you will learn a lot about different kind of touches, sexuality and pleasuring. You will bring back tantric techniques that enrich your intimate life at home.
Joint massage is deeply relaxing and satisfying for both partners. And it can also dissolve established stereotypes in your relationship or sexuality. The clear division of roles between giving and receiving which you experience in this setting can release hindering mutual expectations of what I or the other should do or not do. Similarly, going to the unknown through focusing on the present moment liberates from goal-reaching or performing patterns, opening the way to fully enjoy pleasure and love together.
We recommend you to enjoy our massages as a amazing experience, to which you can add anything from this offer: wellness - jacuzzi (1 hr for 600 Czk/ 30 Eur), delicious food (for two peple for 500 Czk/ 26 Eur) and wine / champagne (for 400 Czk/ 20 Eur). We are open to any other your ideas and mutual agreement.
Masseuses and masseurs providing this service
We offer gift voucher for all our services.