Team
Here is our team of experienced masseuses and masseurs!
Get to know us.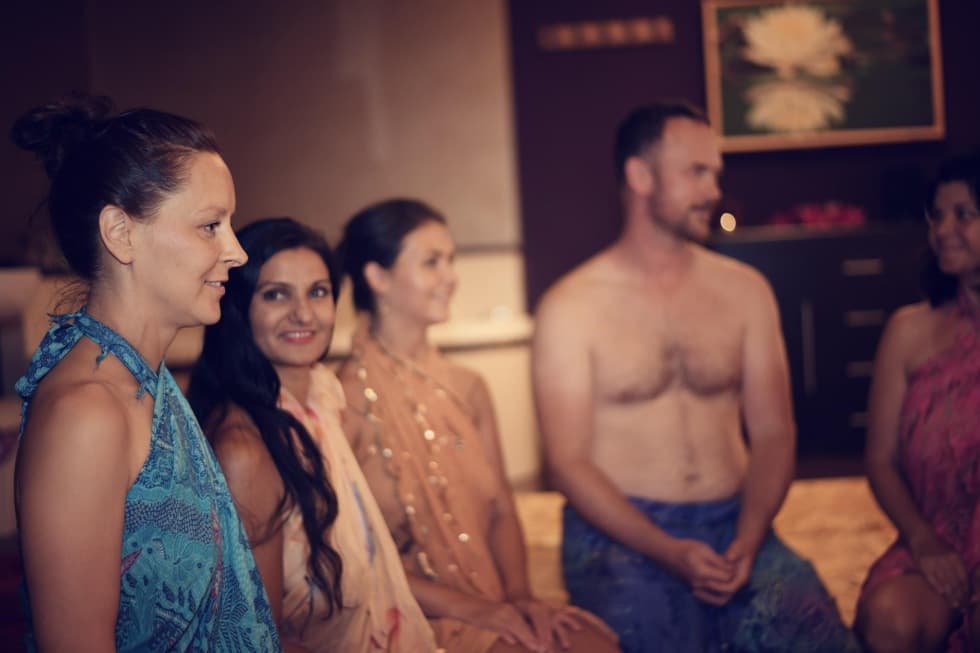 We are a team of professional masseuses and masseurs with many years of experiences. Except our abilities to give really amazing massages we are also beautiful people - beautiful bodies, beautiful souls:) We love tantra massages and to work with energy and body. We give our touch and pleasure with love and passion. For us tantra is a way how to fully percept, experience and follow our vision. We learned how to be happy in our personal lifes, realtionships, sexuality and our realization we transfer through tantra massages, transformation bodywork and private lessons.
What services do our masseuses provide?
Tantra massage for men
Eva, Tashia, Adriana, Faina, Elen, Monika, Leontýnka, Eliška, Jana, Živa, Petra, Jasmína, Zuzka, Sandra, Martina, Karolína, Valerie
Tantra massage for women
Rolava, Tashia, Eva Faina, Eliška, Živa, Petra, Elen, Jasmína, Maarcia, Zuzka, Martina
BDSM tantra
Tantra massage for couples
Tashia, Elen, Faina, Leontýnka, Eliška, Jana, Živa, Petra, Zuzka, Maarcia, Jasmína, Sandra, Martina, Adriana, Eva, Valerie
Transformational bodywork
Tashia, Faina, Leontýnka, Monika, Živa, Petra, Jasmína, Maarcia, Zuzka, Martina, Sandra
Individual lessons
Tantra massage experience for your partner with you
Calendar
Here you can see avaliability of our masseuses for upcoming week. Masseurs you need to order in advance.
We offer gift voucher for all our services.