Wellness
Come and relax in our warm fragrant whirlpool.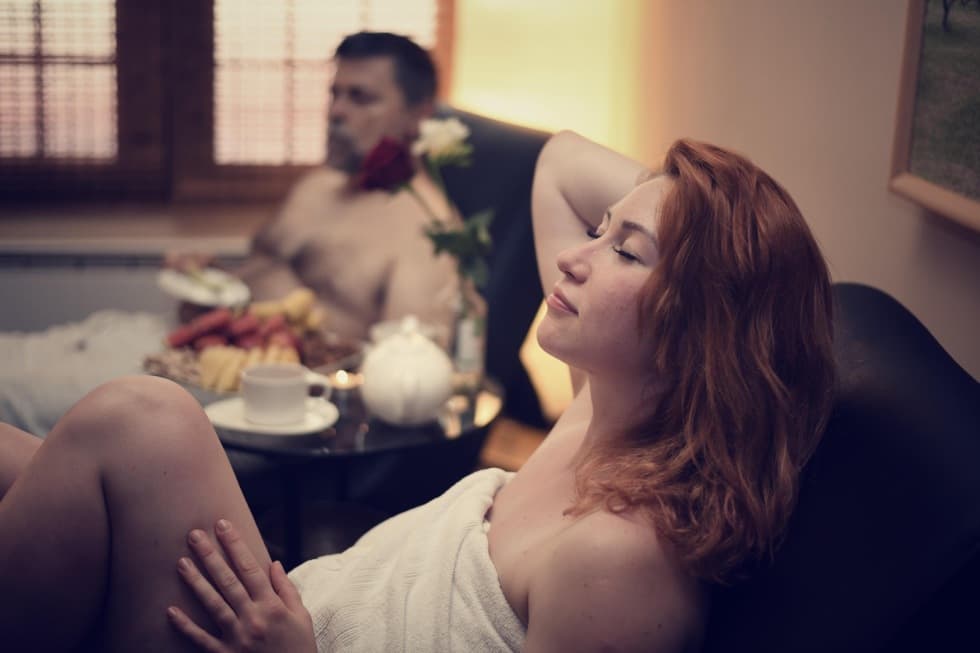 For wellness lovers we offer to spend time in your own very private spa
Whether alone or with your partner or group of friends, you can enjoy a deeply relaxing time in our beautiful premises.
You can enjoy the healing rays of our warm bath in our large whirlpool. We will add substances like quality mineral salt, fragrant essences or rose petals to your bath, according to your wishes.
You can also use our deck chairs and high-quality bio coconut oil for mutual massage, all in tones of beautiful music in a room scented according to your choice.
We will serve delicious snacks and drinks of your choice, finger food or antipasti, cheese, fruit, dessert or whole lunch or dinner.
You can also add any part of this offer to your chosen massage.
Before/after massage 30 min.
600 Czk
30 Eur
Without massage 1 h
980 Czk
50 Eur
Main course and other - fruits, chees, vegetables, sweet etc ... / 1 person
250 Czk / 13 Eur
Wine / sparkling wine / champagne
400 Czk/ 20 Eur
If you want to choose from those extra services (for you, for your group,etc.) just talk to our masseurs or masseuses. Or just call us.
We offer gift voucher for all our services.