Tantra and transformation
I'm Hana, and I invite you to the best tantra studio in Prague!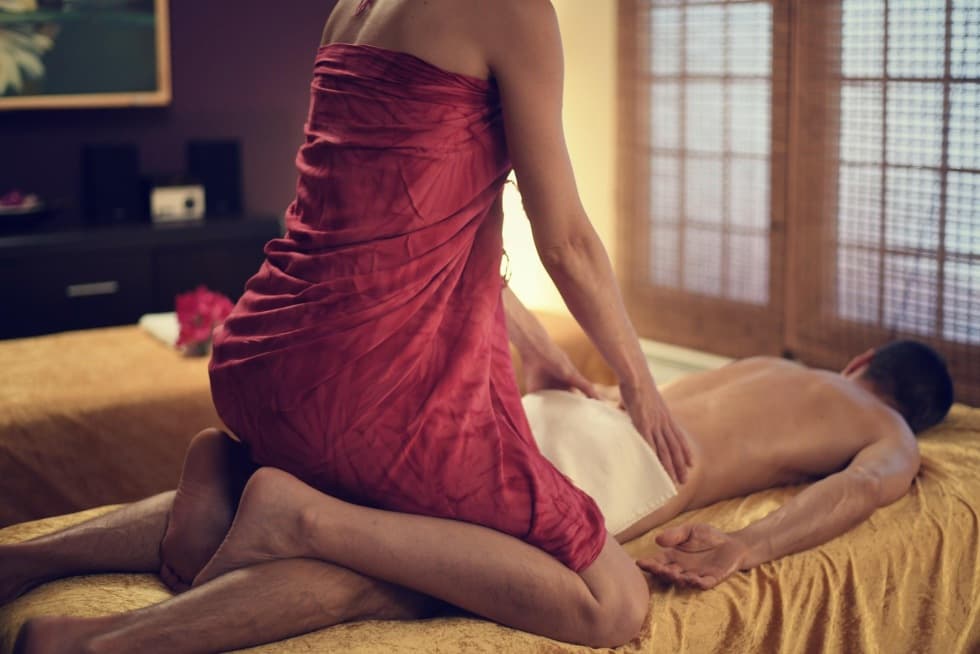 We're currently testing a new reservation system. For the easiest booking you can now use the links to specific massage studios.
Reservation
ATTENTION: Online bookings are possible at least 12h before the appointment. Bookings with less time in advance and bookings for masseurs (men), please book directly by phone or email.
The mystery of Tantra shows itself when your mind gets silent, your heart opens and you are fully conected with yourself in the present moment. Experience through tantric and transformational techniques the expanded states of consciousness, bliss, and ecstasy which reveal your inner source of joy and life.
Tantra in modern times (Neo Tantra) is still developing and looking for its shape.
We offer you two ways of modern tantra - tantric massage and transformational bodywork.
The first is the charm of pleasure: TANTRA MASSAGE is a wonderful experience of sensual massage, in which thanks to special tantric techniques you will experience deeper and ecstatic states than anywhere else.
The second is the way of discovering, healing and transforming yourself - TRANSFORMING BODYWORK: through working with the body, sexuality and breath you can learn how to bring more energy body. You can discover full-body orgasms or orgasm without ejaculation, experience altered states of consciousness and extended states of bliss. Bring more energy into your body. You can also heal any disfunctions regarding your sexuality and improve area of intimacy.
We are a team of professional masseuses and masseurs with years of experience. Besides our ability to provide amazing massage, we are also beautiful people, both body and soul ;-). We love tantra massage and with love and passion we give touch and pleasure. Tantra is a way of life for us to fully perceive, experience and pursue our vision. We have learned how to be happy in personal life, in relationships, in sexuality, and we pass on our knowledge through tantra massage, transforming bodywork and teaching.
Subscribe to our news and special events.
Get access to special offers and discounts.
ATTENTION: Online bookings are possible at least 12h before the appointment. Bookings with less time in advance and bookings for masseurs (men), please book directly by phone or email.
I have been in the tantric realms for many years, taken many workshops, and received a lot of bodywork in the last 8 years but I have NEVER experienced anything like this. I have never been touched like this. I almost don't know what to say. I am speechless. I went to another realm and I am so grateful for Lily and I would have her massage me everyday if it were possible!
I'm not afraid to say that tantra has changed my life in some way. It's a wonderful, liberating and pleasant experience. It's hard to explain. I am grateful for places like Harmony Spa, where people love tantra just like me.
Eliska's massage was one of the best tantra massages I have experienced. The massage was amazing. From the beginning I felt safe and felt in Eliska trust. She understood exactly what I needed that particular day during the massage. It was a combination of relaxation and excitement. She's an angel. After the massage I felt wonderful, I didn't want to get up at all.
I was right here for my first tantra massage, so it's a place of heart for me. I always like to go back to its quality service, which is definitely one of the best in Prague.
Ladies, erotic and tantra massages are definitely not just for men. I have surrendered to their magic about 2 years ago. It's probably the most relaxing massage I know, sometimes I go together with my husband :) Greetings to Martin, but also to everyone else. Harmony is number one!
Harmony Spa for me is the best tantra massage center not only in Prague but also in the whole Czech Republic. They have really many kinds of massages and different masseurs, so everybody will find precisely what she or he is looking for.
If you enjoyed the massage, we would greatly appreciate your feedback.
Thank you very much!