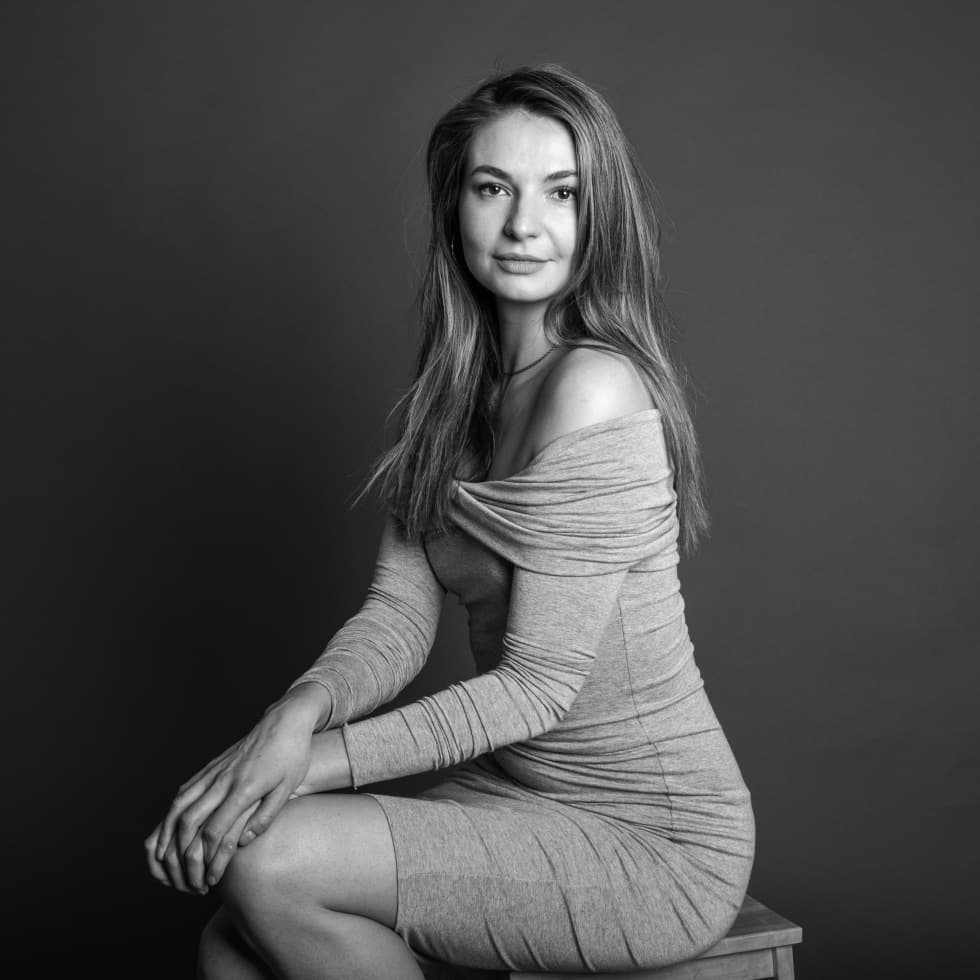 Reference
I met Alex at the Museum location, a charming historic building. Alex is a beautiful person. In the introduction, she asks lots of questions and goes deep in trying to understand you. At the same time, she manages to make you feel comfortable and trusting. With my little experience with Tantra massage, this seems quite unique. She made me discover parts of me I didn't know existed, moving between the present and the ethereal. A great experience.
Very high quality tantra massage place, I highly recommend Alex, she is incredible. She is attentive, she is really passionate about what she does!
All 3 of my massages with Alex were simply breathtaking, although each one was different. Alex is a tall, beautiful and very conscious woman with a strong intuition. Every second with her I felt like she was there with me and for me. The first massage was my first-ever encounter with Tantra. But I was nervous only until Alex came within inches of me and gently hugged me. A feeling of captivating closeness washed over me, as if we had known each other for a long time. Alex knew exactly what she was doing and I was happy to be led. Her touches were gentle at times and firm at others. It's obvious that she has experience not only with Tantra, but with massage in general and has a good understanding of what her client's body needs. In subsequent sessions, she led me into even deeper experiences that were simply the most beautiful I have ever experienced in my life. I didn't have to tell her anything in the process. I have experienced truly extraordinary moments on so many levels that they cannot even be described in words, they have to be experienced.
It was my first time going to Alex for a massage, so I felt a little anxious and nervous outside the door. Upon opening it, I was greeted by a nice lady with a beautiful smile. We sat down calmly and discussed roughly how the massage would go, and what my ideas and wishes were. The masseuse advised me how to enjoy the massage as much as possible. Before the massage itself, there was a ritual that I was thrilled with...it was exactly what I needed. It calmed me down, my nervousness disappeared and suddenly there was a feeling of confidence and security. The problems of everyday life faded into the distance and I enjoyed the pleasant touches and hugs from the masseuse. Then came the massage itself. It's hard to find the words, but it was wonderful. It is obvious that the masseuse is excellent at both classical massage and sensual massage. I could feel the surges of energy, emotions, and most importantly understanding, which surprised me the most. All the ensations were very intense, I completely lost track of time and the world around me. After the massage my hands and feet were tingling strongly, the masseuse stayed with me for a while, which was very pleasing After that, I stayed in the room alone to let the massage fade away and enjoy all the reverberations. Finally, there was a chance to talk over a cup of tea about the massage and how it felt. I left with renewed vigor, a great mood, and a smile on my face, which lasted for many more days. I would probably most appreciate the empathy of the masseuse and her willingness to tailor the massage to suit the person being massaged as much as possible. Thank you for a very powerful experience! I've been back once before, the massage was a little different, but just as lovely. Thank you. I will be happy to come back again.
Tantra for me is meditation, drifting, surrender, bliss, mindfulness, silence spaciousness and emptiness, openness, authenticity, merging and a path to transformation. Tantra connects people not only with their bodies, but also with their hearts, emotions and the desire for intimacy and closeness (especially to oneself). I also see Tantra as an art that allows for a constant connection of energy and consciousness, which can bring gradual and profound positive changes into people's lives.
Each massage is different, to respond to the current situation, the person's need, as I feel and perceive it from the person receiving the massage and according to what he reveals about himself or herself. My massages are about human-to-human encounters, in a safe, respectful yet fragile space where a person can feel their own inner self. My messages give space to
intuition, understanding, and natural flow so that the energy of the receiver can shine through in the massage.
About me
The joy of my work stems from a lifestyle of working with the body, developing spirituality and mental well-being, from an interest in and practice of therapeutic techniques through qigong, toning, breathing exercises, and practicing meditation and relaxation techniques. I value genuine interpersonal relationships and inner peace..
Trainings
2019 Craniosacral therapy, Ulrich Hesse, Via Vitalis

2020 Individual Sport Massage and Ajurvedic Massage Training, Jaroslav Zaoral

2021 Sports reconditioning massage course accredited by the Ministry of Education

2022 "The Academy of touch"course of tantric massages, Jan Nový
I offer these services
Tantra massage for men

Transformation bodywork for men

Tantra massage experience for your partner
When I am available: calendar
Make an appointment:
We offer gift voucher for all our services.